8 REASONS WHY YOU SHOULD WEAR SNEAKERS

These days, sneakers come in plenty of different designs and varieties from classical high tops, wedged sneakers, plimsolls to casual kicks. They're well loved for their comfort and practicality, and they're extremely easy to style. What more could you ask for from a pair of shoes?



1. You can wear them on the grass, on cobbled paths, and dirt roads without worrying about ruining them.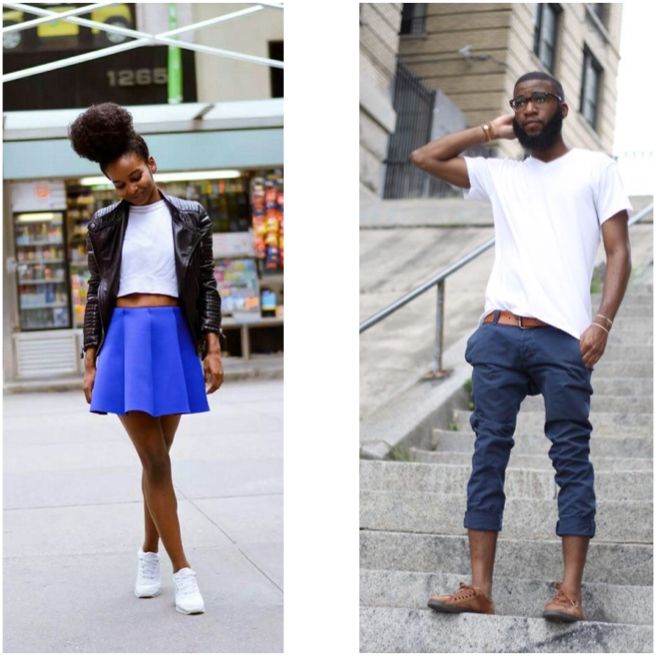 2. They make it easier for you to be on the run. Literally. Wearing sneakers means you don't have to stop to change or slow down because your feet hurt. You can just move from one activity to the next and not miss a beat!

3. It goes without saying that wearing a pair of sneakers is infinitesimally more comfortable than a pair of pointed-toe pumps any day.
4. Easy to style ; Imagine you're wearing a black leather mini skirt with a black top. Then, you pair the duo with sneakers. Totally unexpected, but amazingly cool and effortless. Yes, heels would have worked and sandals would have been fine. But sneakers can give the 'wow!' factor to an otherwise basic outfit.
5. They're totally vintage: High top sneakers are undeniably '80s, when fashion's mantra was "the bigger, the better"
6. You can also pose in them because they look awesome.
7. They don't go clack-clack-clack and make everyone stare at you when you walk into a room- although that can be pretty cool sometimes.
8. They cover your entire foot, so nobody notices when your nail polish is chipping.
Sneakers are life savers, really, which is why you need to go get yours. Now!